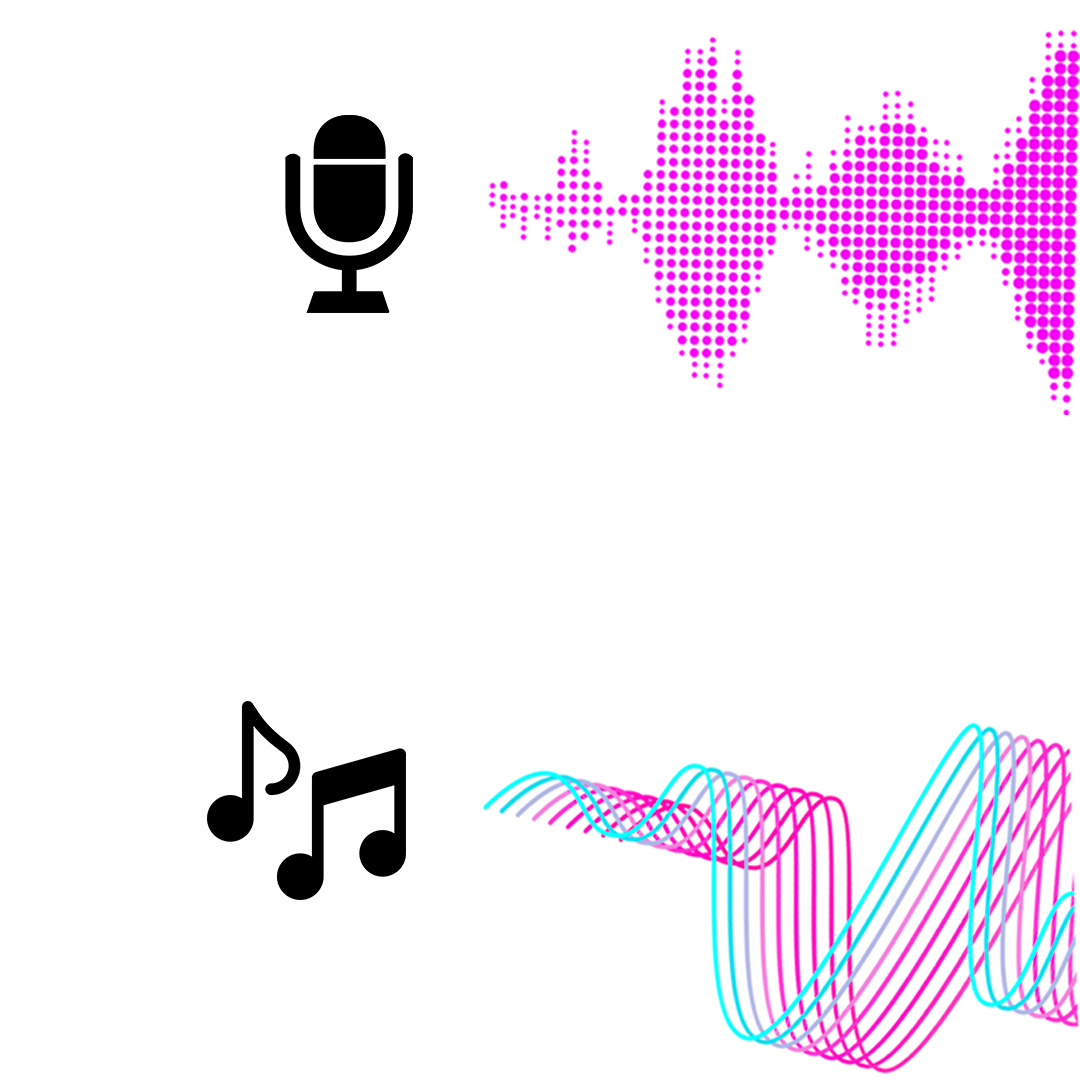 Separation quality
Our model based on artificial intelligence technology can extract the stems in a way that keeps the quality of each song.
Our separation algorithm is based on learning from millions of songs to achieve accurate and fast extraction.
MUSIC App
Whether you are a music fan, a karaoke fan, a musician, a DJ, a dancer, a music professional, our app will allow you to work on your songs with an ease and speed never seen before.
Our application allows you to separate your music into 2 to 5 stems and isolate each instrument.
You can easily import your music from the cloud, Apple Music, or from a URL.
Once the music is separated into stems, you can mix with our intuitive UI and export your sample directly to your phone or the Cloud.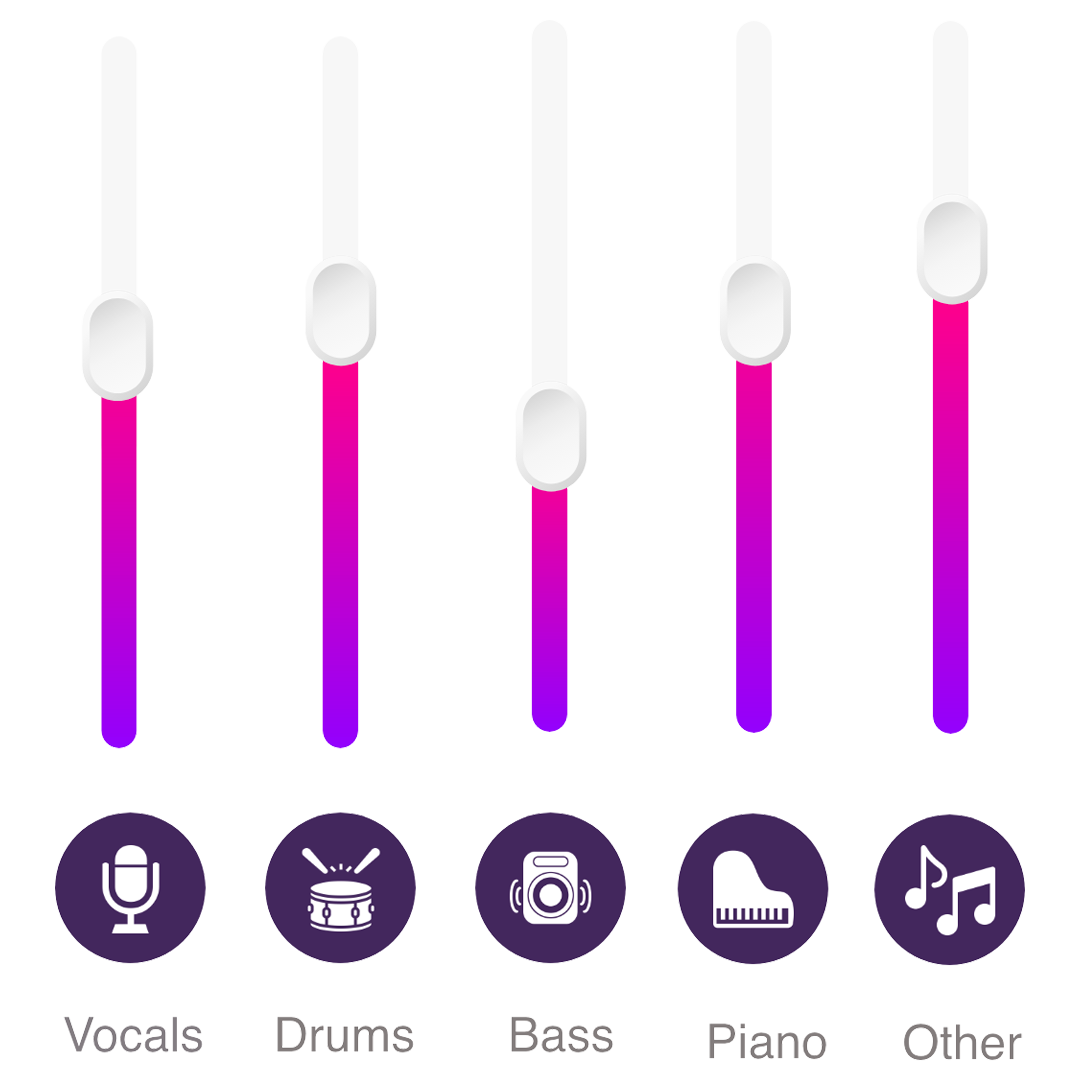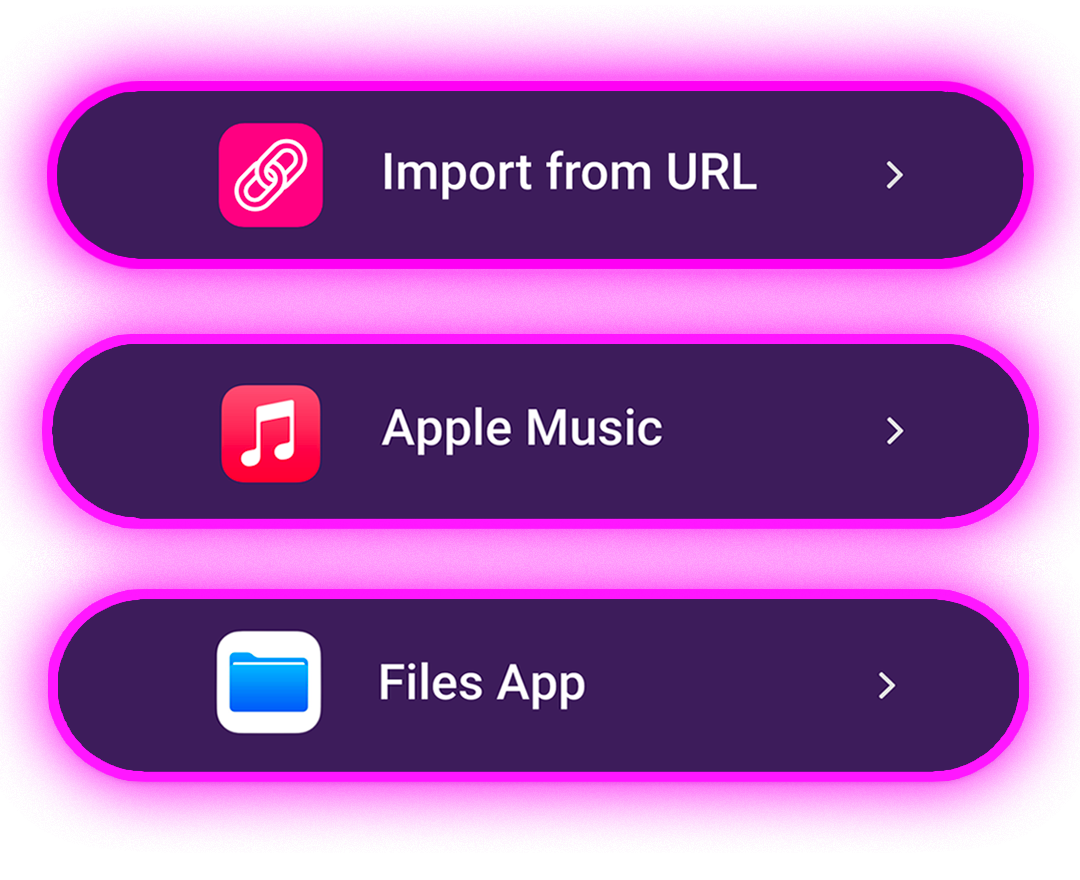 Input/output Format
The accepted formats to import your music are : MP3, M4A, FLAC, WAV. The export format is MP3.
Help
How to extract stems form a song ?
Thanks to the intuitive user interface it is very easy and fast to extract an instrument or a voice from any song.